| | |
| --- | --- |
| Agricultural Land Grade Viewer for Tax Year 2015 | |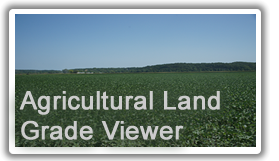 To view parcel-level land grade acreage information for agricultural properties, zoom/pan to the parcel of interest and left click to open the details popup.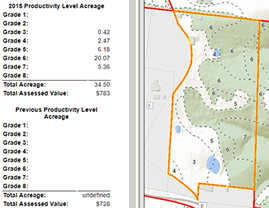 Data sources: Soils: USDA-NRCS Soil Survey Geographic Database (2011 SSURGO from websoilsurvey.sc.egov.usda.gov), Parcel & Forest: Boone County Assessor. Road Centerlines, Structures, & Hydrology: Boone County and City of Columbia. For Boone County GIS dataset disclaimers, please visit the GIS data disclaimers page.

Copy and paste link into email or IM:

Include Selected Property Information on Print:
No Yes
Select Page Size and Layout:
8.5×11 Portrait
8.5×11 Landscape
11×17 Portrait
11×17 Landscape

Boone County Assessor's Office
0

Identify Property Tool Activated
Use Identify Property Auto-Zoom Option? Yes No
| | |
| --- | --- |
| Identify DNR Facilities Tool Activated | |
Measure Tool:


Click here for navigation tips